Crisis Intervention Seminars; Assisting With Suicide Risk Assessment, Crisis Counselling and Emergency Assessment.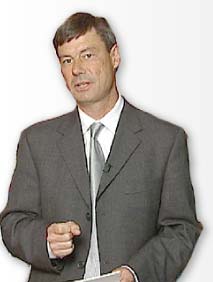 This website presents training in the area of crisis intervention, which will be of interest to physicians; service providers in the counselling, mental health, corrections and education fields; nurses; social workers; clergy; individuals employed in social service occupations; and others who encounter clients in crisis.
The curriculum, for crisis intervention training, is delivered by Dr. Paul R. King, Registered Psychologist. Dr. King has presented live seminars on crisis intervention on 92 occasions, since 1990. More than 5,400 people, residing in 45 communities in eight Canadian provinces and four American states, have attended seminars on crisis intervention delivered by Dr. King.
Crisis Intervention Seminars is delighted to make this highly regarded educational offering available online, in the convenience of a 135 minute webinar, at the outstanding price of $49. At no additional charge, viewers are able to complete a quiz consisting of 25 multiple choice questions. Successful completion of the quiz will enable downloading of a certificate confirming your knowledge base in the crisis intervention area.
Crisis Intervention Seminars is currently negotiating with a number of regulatory bodies in the mental health field in North America, with respect to offering continuing education credits to webinar viewers. For a list of boards and jurisdictions in which continuing education credits are presently offered, click on Continuing Education Credits above.
To review the curriculum for the crisis intervention training package, click on Crisis Intervention Curriculum. Further information about Dr. King's background and current clinical activities can be accessed at About Us. Click on Webinars to review information about pricing, and purchase mechanisms and details.
Live Seminars on Crisis Intervention Presented By Dr. King
North Bay, ON (10 Occasions)
Sudbury, ON (6 Occasions)
Sault Ste. Marie, ON (3 Occasions)
Thunder Bay, ON (3 Occasions)
Mississauga, ON (4 Occasions)
Timmins, ON (3 Occasions)
New Liskeard, ON (2 Occasions)
Toronto, ON (4 Occasions)
Sturgeon Falls, ON (3 Occasions)
Windsor, ON (3 Occasions)
London, ON (3 Occasions)
Waterloo, ON
Ottawa, ON (3 Occasions)
Barrie, ON (4 Occasions)
Hamilton, ON (4 Occasions)
Buffalo, NY
Tampa, FL
Kapuskasing, ON
Detroit, MI
Sarnia, ON (2 Occasions)
Englehart, ON
Cincinnati, OH
Dayton, OH
Columbus, OH
Toledo, OH
Akron, OH
Cleveland, OH
St. Catharines, ON
Halifax, NS (3 Occasions)
Moosonee, ON
Kingston, ON (2 Occasions)
Winnipeg, MB (2 Occasions)
Calgary, AB
Edmonton, AB
Niagara Falls, ON (2 Occasions)
Collingwood, ON
Vancouver, BC
Victoria, BC
Midland, ON
St. John`s, NL
Saint John, NB
Moncton, NB
Charlottetown, PE
Saskatoon, SK
Regina, SK